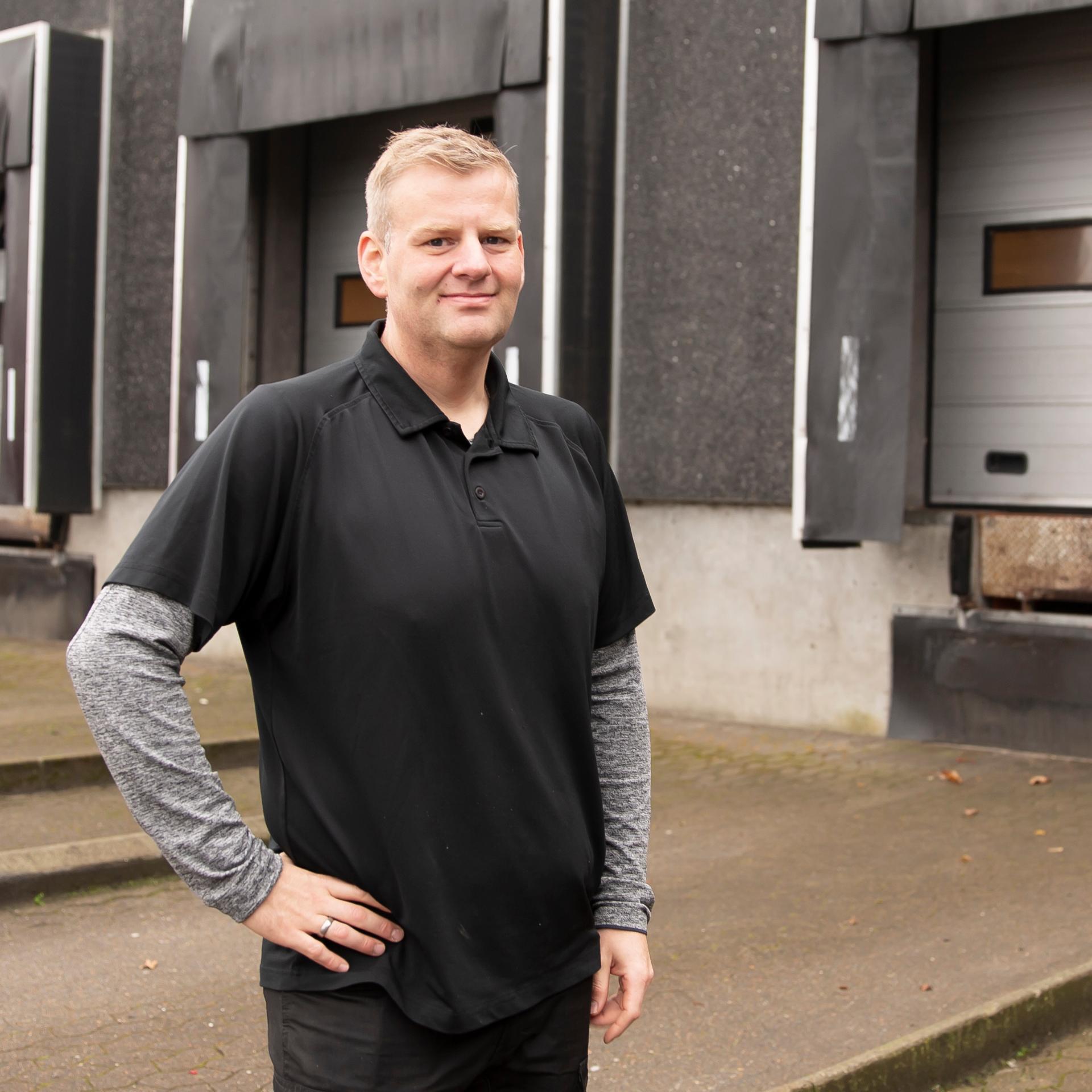 Jens Holm
Warehouse Coordinator
Those who work closely together with Jens know that smiles, and positive vibes always surround him. He really makes an effort to contribute to a good work environment and encouraging colleague-karma. For example, it is natural to Jens to know almost all the names of his colleagues - and with 325 colleagues in Tvis that is quite admirable.
In his position as warehouse coordinator he has contact to many people and departments in Actona Group.
But he is also in contact with many suppliers as he is responsible for purchasing operating products and maintenance. Often, he is also a part of the process when we implement new systems as well as he is involved in many development projects.
"After 17 years at Actona Group I can say that Actona is part of my DNA. Every day I am happy to go to work, and I really appreciate the many different tasks and the unpredictability", says Jens.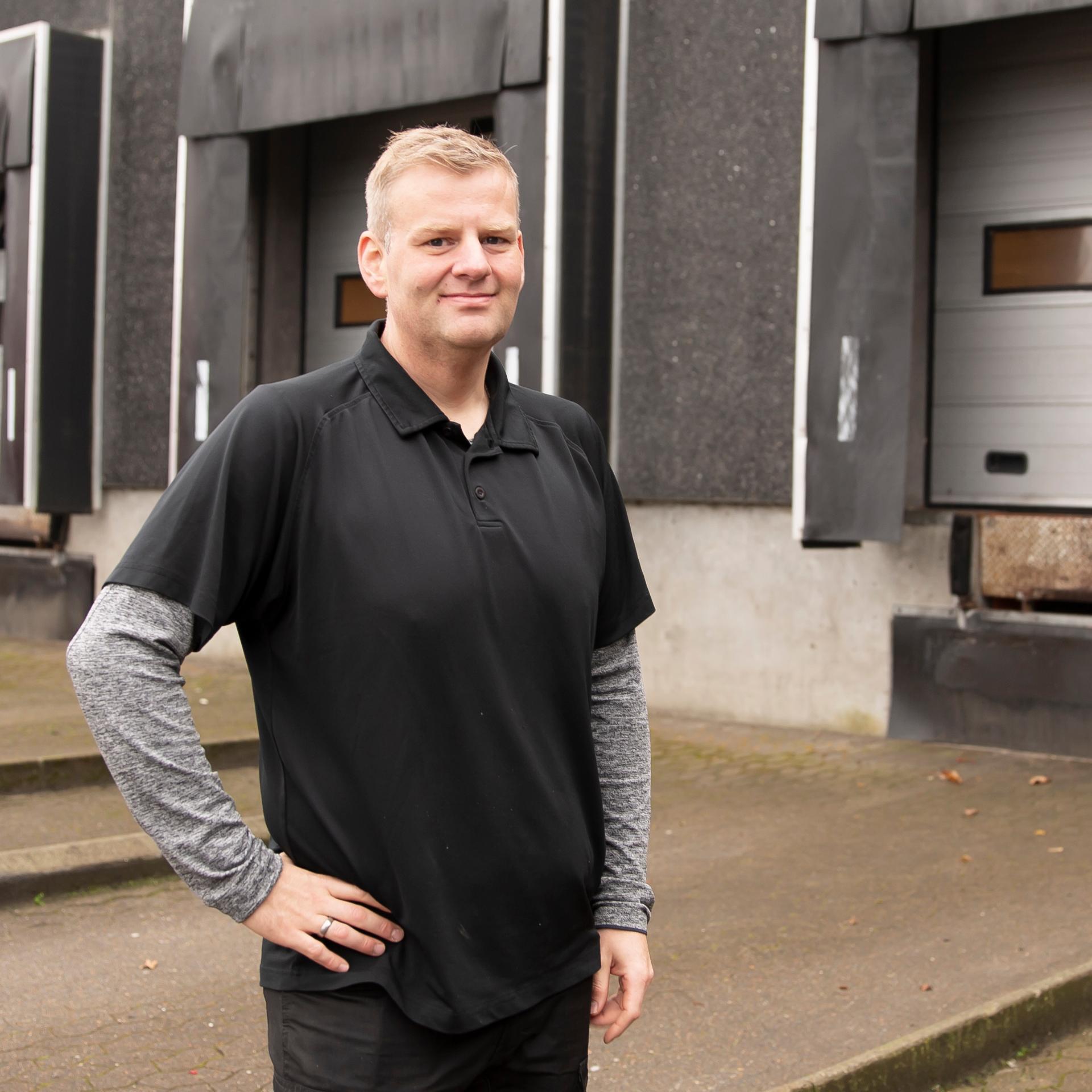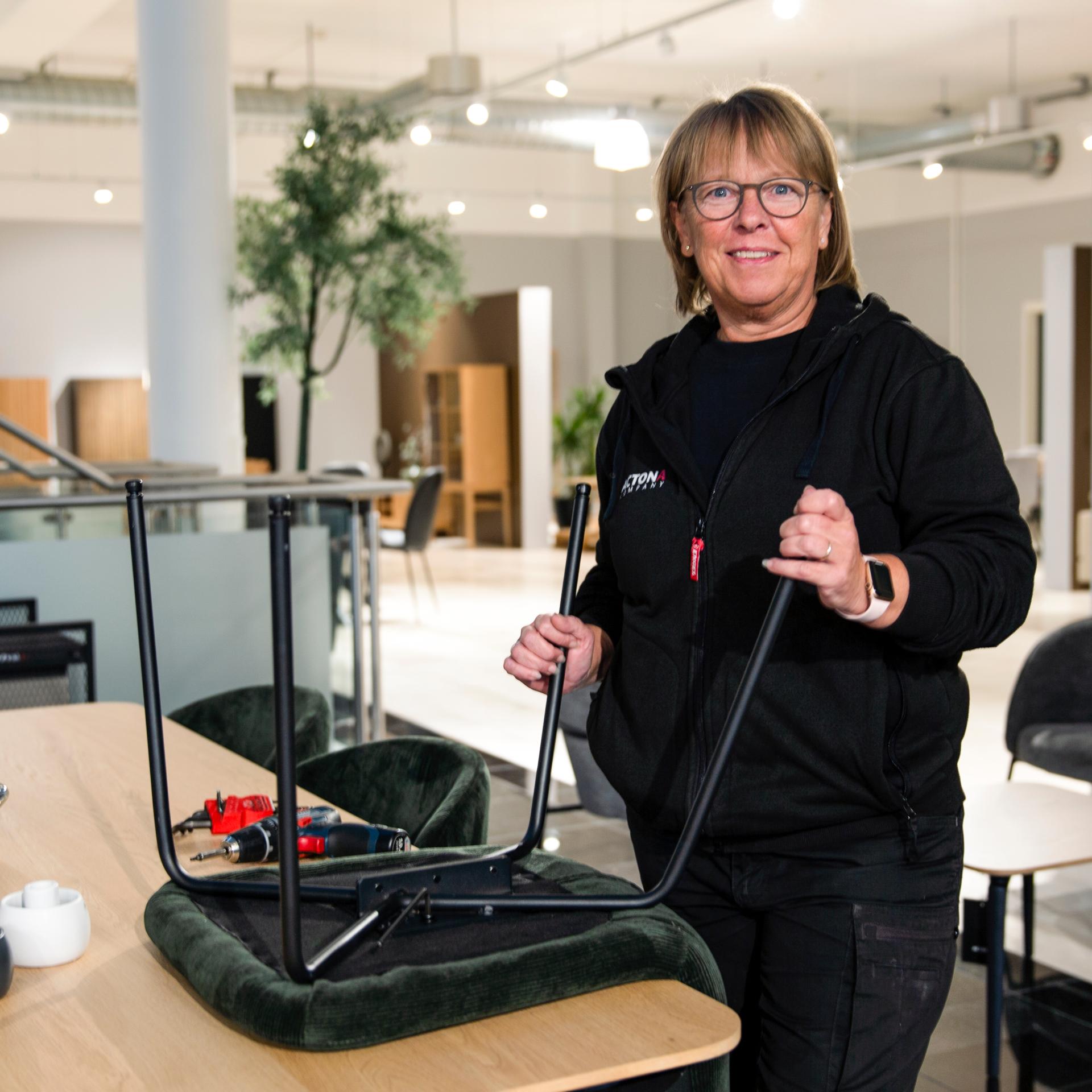 She knows exactly where to find our Construct sofa, Nohr dining table or one of the hundreds of other products in our showroom. Her name is Helle Andersen and she spend most of her time in our showroom, assembling furniture, and updating our showroom when products get removed and when new come in.
"I really enjoy my job – there is always something new happening. I always try to plan my day when I drink my morning coffee, but typically soon after, there is an urgent task or someone who needs help. I love the unpredictability and all the different tasks", says Helle.
With many different tasks she never knows what awaits her. But one of her weekly to-dos is our photoshoot where she also plays a huge part. She finds and prepares the furniture for photo in our photo studio and for lifestyle photos in our showroom.
Claus Børlum
Product Range Manager
To find the right product, at the right time, at the right price - that's an artform. An artform that Claus Børlum loves and what his work life revolves around.
As Product Range Manager Claus is co-responsible for product development and category management of Actona Group's range. Claus has the overall responsibility for the product categories dining tables, cabinets, sideboards and chests of drawers.
"We must have the right products in terms of look, materials and function. We have to hit the market at exactly the right time", says Claus.
It always starts with an idea or demand when Claus begins to develop a new product. That idea is given to our inhouse designers that translate it into a drawing.
From that drawing, our Purchasing department can find the right supplier to produce a sample. When the sample arrives the Quality department and Legal & Compliance are involved to approve the item, so we make sure that all our products meet the legal requirements and are safe for use. Claus makes sure that the product has the right feel and look, and when it is approved, Claus lets the Sales department take over, and he moves on to the next.
In addition to finding new bestsellers, Claus also works closely with our sales department to develop new products for some of our customers. Our in-house or external designers design the furniture for the specific customer, their range and customer group.
---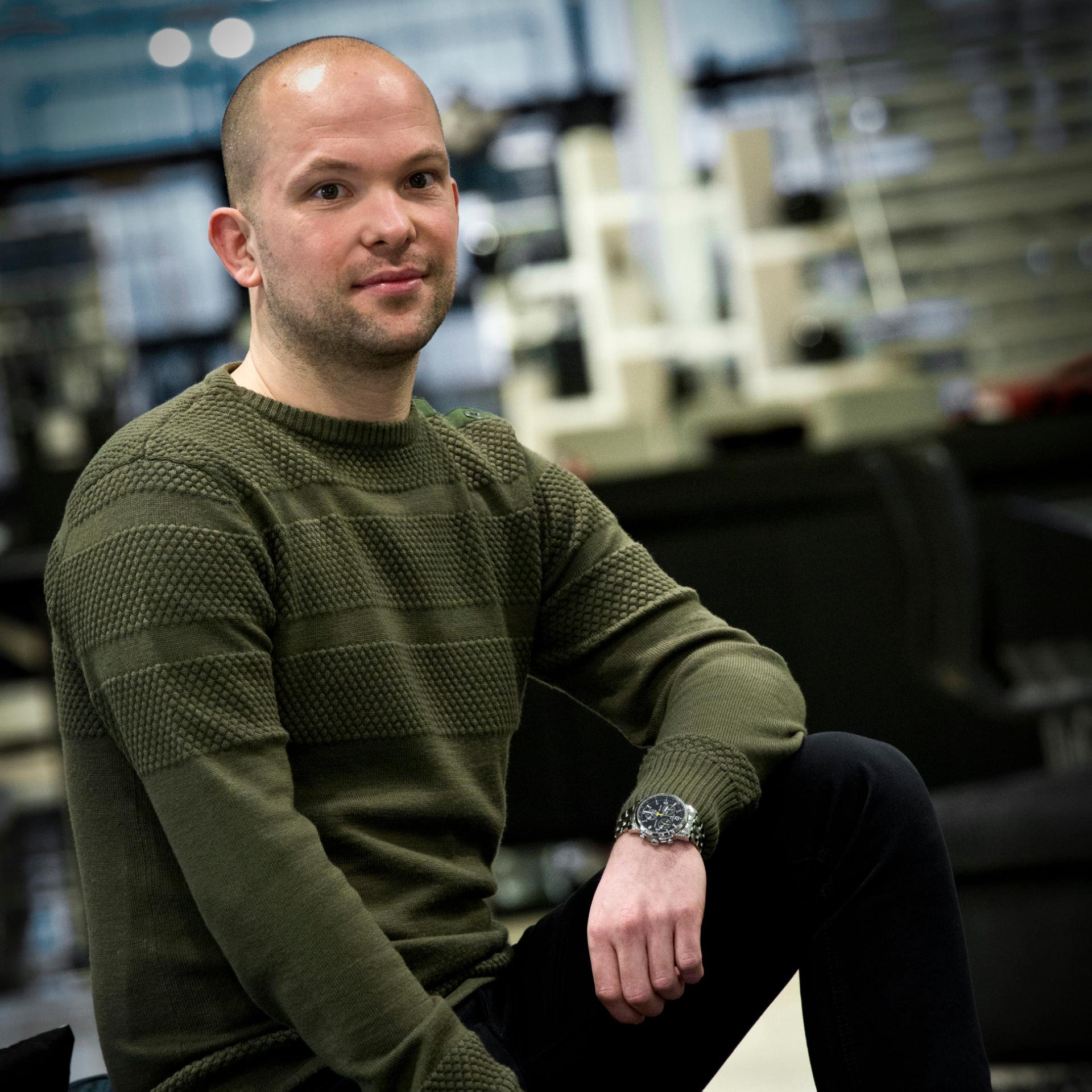 Claus Tarpgaard
Transport operator
Claus started his career as a trainee in Logistics 10 years ago. Today Claus' tasks include responsibility of lorry transport from our European suppliers, transport of containers to Denmark and planning trips from our warehouse in Tvis to Danish stores.

"It was a bit coincidental I applied for a trainee position in the logistic department. I thought the transport business sounded exciting and I did not really know what I wanted to do after finishing school.

The first two years as a trainee went really well. We had a good time socially in the team, my work was exciting, and I felt a trust from my department manager. After two years as a trainee, I was offered a permanent position in Logistics, and eventually I got more and more responsibility.
I like the tone in our department. We speak bluntly. It means a lot to me to have a good time socially.

In Logistics something new happens every day. You never really know what the day will bring. I have responsibility for our own trucks in Denmark. I also collect various offers on transport in Europe, so we are always confident our transport prices are competitive.

We have always been good at arranging social events in Actona. We have a good time together. You can also see this from all the anniversaries we have. There are many who have been here a long time.
---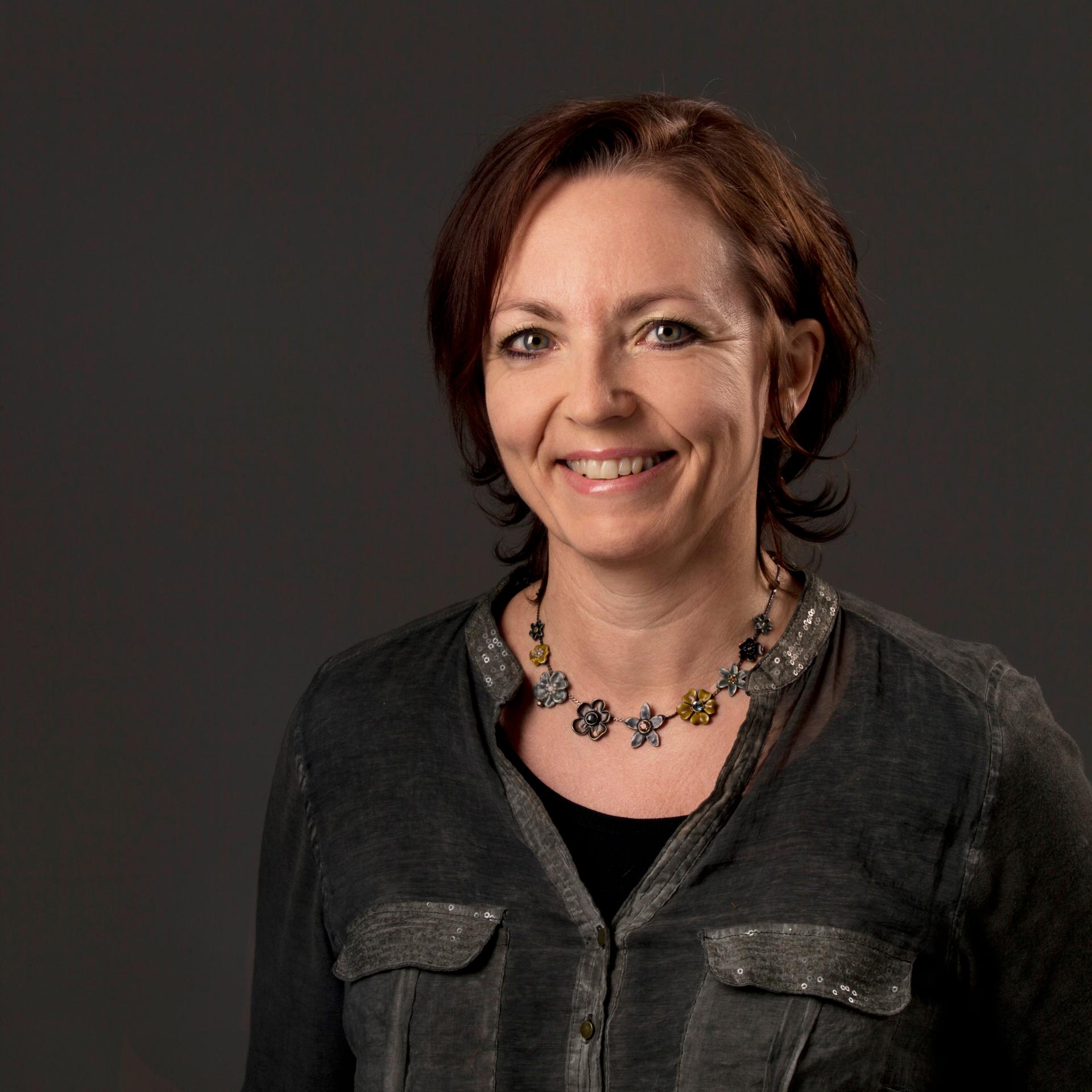 Marianne Ruby Møller
Purchasing coordinator
I have work for Actona for nearly 18 years. Others may initially perceive this as boring, but if you know Actona, you also know it's fast moving. Rarely 2 days are exactly the same, and if you have the courage, desire and abilities to do it, you also have the opportunity to advance. I started as a purchasing assistant, was later team leader for an internal group in the purchasing department, after which I became purchasing coordinator. I am currently coordinator of the group which buys garden furniture.
As a purchasing coordinator, I am involved in many decisions along with the Product Manager. I am also in close dialogue with our Region Managers about next season's garden furniture. I am responsible for our color samples being updated, that samples are in the system, and making sure we get them in time for our outdoor trade fair in China, which is our biggest opportunity to show the proposals for the coming years new furniture. Here I help to set up the fair, making sure we have all the models in the price lists, and help sellers during the fair with various questions about garden furniture.
When all our production orders finally have been typed, I coordinate the group to make sure we follow everything to the end. On a seasonal product like garden furniture a large amount of orders go out over a short time period. I therefore keep myself informed of the production at the suppliers, making sure we are always one step ahead, and able to find alternative solutions to ensure our customers receive their products on time.
Actona is a company that cares about its employees and working environment, forexample by sending out Engagement Surveys everyone can answer.
So, perhaps I have been in Actona for a long time, but that is something I'm proud to say.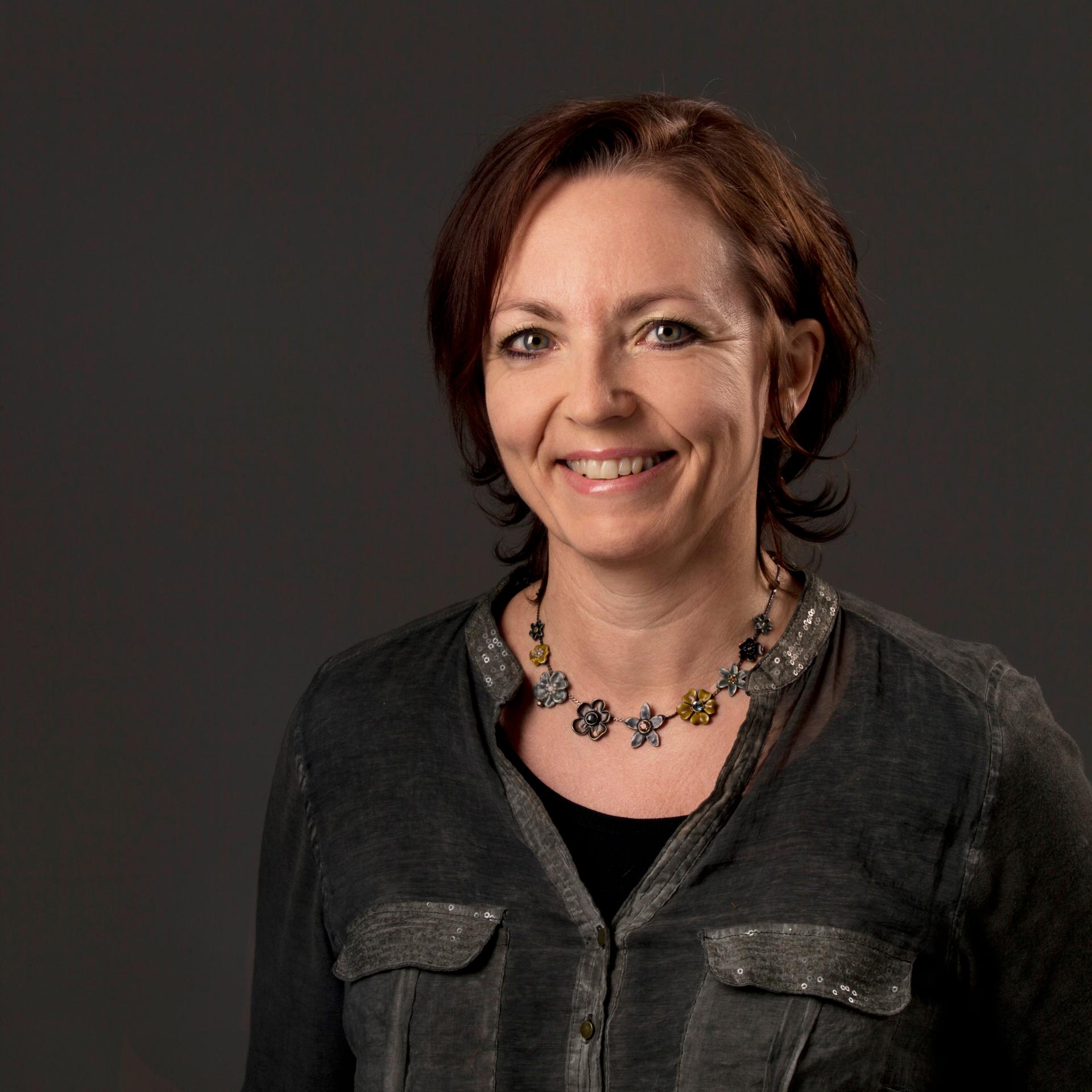 ---