What makes education in Actona Group special
We see it of great importance to develop an individual training programme to suit the individual trainee and apprentice. This means that not all programmes are the same, but we develop a plan that matches your qualifications. However, it is common to all trainee- and apprenticeships, that they extend to a period of 2 years.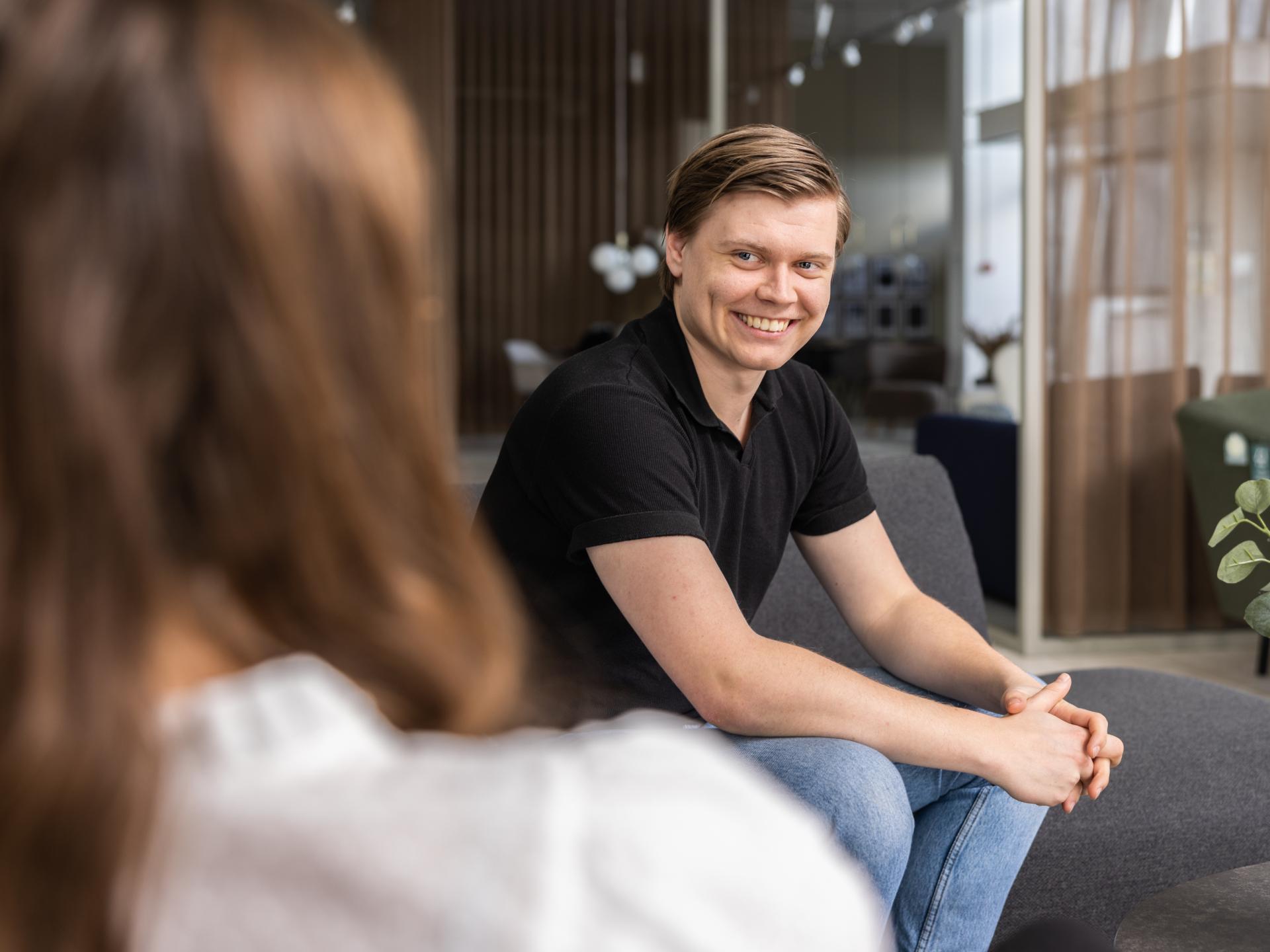 Our apprentice programme focuses on you
As an apprentice in Actona Group you get responsibility from day one and are allowed to grow with the tasks. You will take part in our daily work as an equal to the rest of your colleagues.
We offer an attractive apprenticeship with great career opportunities at all levels both domestic and international.
As an apprentice you will be linked to one of the departments.
When we have a vacant apprenticeship, it will be posted on our Danish website. But you can always send an unsolicited application here.
What is a traineeship in Actona Group?
Have you almost completed your education and are you eager to kickstart your career? We offer a traineeship with an individual career plan so you can develop professionally as well as personally.
The trainee programme runs over two years, and the goal is a career in Actona Group.
When we recruit our trainees, it is posted on our Danish website, but you are always welcome to send an unsolicited application here.
Students & internships
At Actona Group we collaborate with students from different educational institutions.
We offer various forms of cooperation in relation to internships for students. This applies to both shorter periods of a few weeks and longer duration of up to 6 months. If you are interested in an internship at Actona Group, you can send us an unsolicited application →
Projects with educational institutions
We work with students and student groups on relevant projects. This may be a case study for an exam paper, a project or a thesis. We want to create relationships with educational institutions, as we know this is where our future employees will be found. Additionally, it is exciting for us as an organisation to get a new perspective on our work.
Do you want to meet a member of our team?
There are a lot of career opportunities in Actona Group and as a global company we hold different positions all around the world.
Learn more about some of our exciting career paths.